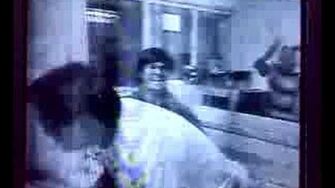 Sequences
Edit
1. Sentro's Last News Broadcast
2. Footprints In The Sand
3. ABC 5 logo and final message
4. TV5 Countdown
Sentro Last News Broadcast
Edit
We see Martin Andanar saying the last news headlines on Sentro on August 8, 2008, with the following:
1. Tensions Ease - MILF pulls out
2. CA Bribe Issue - Justice Trade Allegations
3. Austraila Hall - 4 tons of ecstacy seized
4. Chinese Pride - Beijing Spectacle opens Olympics
And he says that it's not goodbye, and it's hello to the Great Board Way Of Delivering News It's More Whats Happen In This Country Is That a Was Were Use To Appearing To The News As We Know It.
And he says Nagbabago Ang Kuwentung Ng Pilippinas At Pagbabago Pa Rin Ang Pilipino Makita-Kita Po Tayo Sa Lunes 10:30 Nagsisimula Ng Masmasaya At Mas Katotohanan Gabi Sa Ating Lahat
And he says In The Half Of gallow Men & Women On ABC News I'm Martin Andanar And That Was ABC!
And he says thanks to all ABC 5 viewers and we see the final credits.
ABC 5 Final song (Footprints in the Sand)Edit
Click here for lyrics: http://lyrics.wikia.com/Leona_Lewis:Footprints_in_the_Sand
At the end of the final presentation, we see the ABC 5 logo that fades in with the words "THANK YOU FOR WATCHING" at the bottom of the logo. We heard Michael Knight saying "Thank you for watching, this is ABC 5 signing off." and the logo fades out.
Countdown to TV5
Edit
Approximately 20 hours, 52 minutes and 3 seconds.