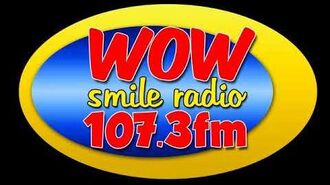 DWQS Wow Smile Radio is a commercial radio station owned and operated by Wow Smile Media Services and authorized by the National Telecommunications Commission with permit number BSD-0550-2015, effective December 11, 2015 and to expire on December 10, 2018.
Radio station DWQS operates with a frequency of 107.3 MHz with transmitting power of 1,000 watts and effective radiated power of 2,100 watts.
Our studio and transmitter is located at Madrilena St., Rosville Subdivision, Bibincahan, Sorsogon City.
DWQS is operated and maintained by the following personnel:
Engr. Wenceslao Itor Manaval, Professional Regulation Commission Registered Electronics Engineer with registration number 0035318
Rosauro Amistoso, duly licensed by the National Telecommunications Commission
107.3 Wow Smile Radio is now signing on/off.
(Sign off) Ladies & gentlemen, the Philippine National Anthem.