1980-1989
Edit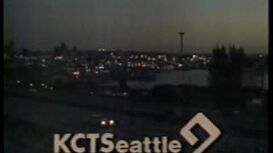 This is KCTS 9 Seattle.
Educational programming seen throughout the day on KCTS 9 is paid for in part by school districts in Washington State and British Columbia, the University of Washington, Simon Fraser University and other institutions of higher learning.
Public programming is paid for in part by membership support from the people of the Pacific Northwest and British Columbia, corporate underwriting, grants from foundations, and the Corporation for Public Broadcasting.
If you value our programming, support it with a tax-deductible subscription. Subscriptions begin at $30.00 and include a year subscription to our dial magazine. To join, mail your check to KCTS 9, Box 99, Seattle, 98105.
Some of the programs seen on KCTS-9 are pre-recorded on film or videotape, and delayed for later broadcasts.
Our studios and offices are located on the campus of University of Washington in Seattle. The station has an office at Simon Fraser University in British Columbia. KCTS-9 is licensed to the University of Washington Board of Regents.
Now that KCTS-9 is leaving the air, we invite you to listen to the university's radio station, KUOW-FM, 94.9 on your FM dial. For the entire staff of KCTS-9 Seattle, thank you and good night.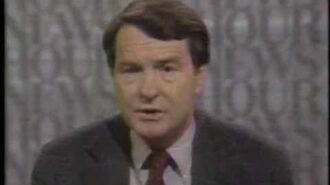 You've been watching KCTS-9 Seattle, broadcasting from our new public television facility at the Seattle Center, serving audiences in Washington and British Columbia with outstanding drama, performance, nature and science programs, news and public affairs, children's programs, and also serving children in classrooms in Washington and British Columbia with instructional television throughout the school year.
KCTS-9 is licensed to the KCTS Association with offices in Seattle and at Simon Fraser University in downtown Vancouver, British Columbia.
If you would like more information on KCTS-9 programming or how to become a subscriber, contact us at 401 Mercer Street, Seattle, Washington 98109, or call us any time during broadcast hours at 728-6463.
Thank you for making channel 9 part of your television viewing and good night.