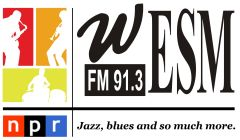 This begins/concludes another broadcast day for WESM.
WESM is owned and operated by University of Maryland, Eastern Shore; with offices, studios, antenna and transmitter located in Princess Anne, MD.
WESM operates at an assigned frequency of 91.3 MHz, with an effective radiated power of 50,000 watts.
WESM is governed by stipulations as outlined in the Rules & Regulations of the Federal Communications Commission.
As we leave the air to resume broadcasting at 6 a.m., we bid you a very pleasant Good Night and Good Morning.