March 4, 1978
Edit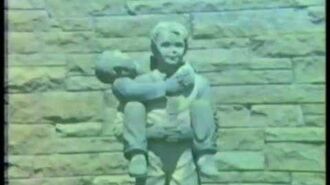 We wish to thank you for viewing WOWT today. We welcome your comments, suggestions, and criticisms about our programming. Your opinions are important to us as we strive to bring you the programs you want. If you wish to comment, write to:
Program Director
WOWT Channel 6
3501 Farnam
Omaha, Nebraska 68131
(national anthem, then the following paragraph with 1965 NAB seal shown on-screen)This Seal of Good Practice identifies WOWT as a subscriber in good standing to the Television Code of the National Association of Broadcasters. It signifies Channel 6's pledge to present programs and advertising in accordance with the code's recommended standards of good taste. It means too that WOWT recognizes the need for particular care in the presentation of children's programming, and that a regular schedule of religious programs is a part of our responsibility to the community. Accurate, unbiased news reporting at convenient viewing hours is another community service of WOWT. So for entertainment, education, and information, all in accordance with the standards of the Television Code of the National Association of Broadcasters, always dial WOWT channel 6.
(WOWT ID shown on-screen)
This concludes the broadcast day of television station WOWT in Omaha. WOWT is owned and operated by the Chronicle Broadcasting Company, with studios at 3501 Farnam in Omaha, and transmitter at 72nd and Crown Point. WOWT operates on channel 6. And we now end the 63rd day of our 29th year of telecasting.