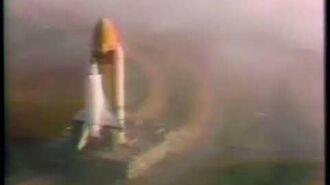 This concludes another broadcast day on WUSF-TV, channel 16 in Tampa, Florida. Channel 16, with studios at the University of South Florida and transmitter on Boyett Road, broadcasts daily on an assigned frequency of 482 to 488 megahertz, with an effective radiated power of 1,053 kilowatts, as authorized by the Federal Communications Commission. WUSF-TV is owned and operated by the State Board of Regents by and for the state of Florida. We hope you have enjoyed today's programming, and now invite you to tune to WUSF radio at 89.7 on your FM dial for the best of fine arts programming. And now, our national anthem.
October 15, 2017 (final sign off)
Edit
This concludes the broadcast of WUSF-TV's regular program schedule. We hope you have enjoyed our services over the past 51 years, and we thank you for your support. Good night and good luck.