1966-2015
Edit
They don't go off the air and broadcast 24 hours a day, 7 days a week.
2015-present
Edit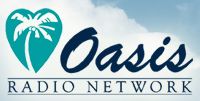 WYCS, Yorktown, VA; is a non-commercial educational FM radio station, licensed to the York County School Board.
WYCS is operated by students of Bruton, Tabb, and York High Schools, under the supervision of faculty members from the York County school system.
WYCS operates on Channel 218, with an assigned center frequency of 91.5 MHz.
The effective radiated power of WYCS is 21,000 watts.
WYCS is located 3.4 miles south of historic Yorktown, VA, on US Route 17 at York High School.
WYCS is affliated with the Virginia Voice of Print Handicapped Network, the Voice of the Pininula, and the Associated Press News Wire.
Comments or suggestions should be addressed to:
Radio Station WYCS, 2890 George Washington Meemorial Hwy., Yorktown, VA; the ZIP, 23692.